Baja Sharkeez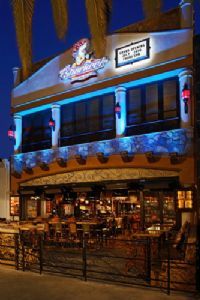 Famous for a Reason.
Out of their many locations, this is the most popular Sharkeez. The Tex-Mex food is some of the best you'll find and they are also well-known for their breakfast - not to mention a full spirit and drink menu.
Get There Early. This isn't a catchy statement to get you to rush to Baja's ... they truly are regularly packed. It does, however, speak volumes about the kind of product they are bringing to the table. There is ample seating room, however, if you do end up there during one of their hot times.
Baja Sharkeez
3600 Highland Avenue
Manhattan Beach, CA 90266
(310) 545 - 8811
Transport in the area can be arranged via: