Grunion's Sports Bar & Grill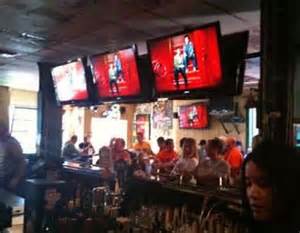 A Top MB Dive Bar.
People can't find enough good things to say about Grunion's! Lots of HDTV's, great place for participatory games and just two blocks North of Manhattan Beach Boulevard.
Variety on Tap. Not only will you love the selection of tap beers, you'll love the low prices at this establishment. For a lively, fun yet relaxed sports bar, Grunion's is the place to go!
Grunion's Sports Bar & Grill
1501 Sepulveda Blvd
Manhattan Beach, CA 90266
(310) 545 - 9910
Transport in the area can be arranged via: