M.B. Post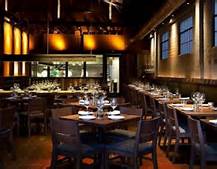 Hand-Crafted Cocktails.
On top of being a great place for a beer or a bottle of wine, M.B. Post has a very wide selection of hand-crafted, exclusive drinks that will awaken yuour taste buds. The design and overall vibe of the Post is also quite individual and much time was definitely spent in putting together a nice place that people could feel comfortable at.
Artisan Menu. Chef and co-owner David LeFevre has put together an often talked-about menu and for such flavorful fare, the pricing is considered more than reasonable. This is a fantastic destination for both couples and groups.
M.B. Post
1142 Manhattan Avenue
Manhattan Beach, CA 90266
(310) 545 - 5405
Transport in the area can be arranged via: