Mahattan Country Club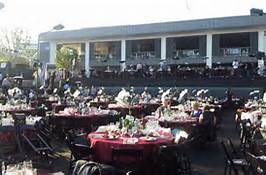 Members Only. If you are a member, you already know just how fantastic this expansive Country Club is. If you're not, perhaps you know someone who is or you can come to one of the special, open events.
Rave Reviews. Their bar and culinary selections are vast and all high-quality. Most people join Country Clubs for the tennis courts, swimming pools and golf links. Many become members of MCC because of the great dining experiences.
Manhattan Country Club
1330 Park View Ave
Manhattan Beach, CA 90266
(310) 546 - 5656
Transport in the area can be arranged via: